WhatIWore: This is one of those dresses I picked up in my early days of pregnancy, hoping it would work once my baby began to grow… and I think it does! For a chilly spring morning I added on a denim jacket and although my toes were a little chilly, I opted for sandals to keep it look more springy than wintery (see how I wore it in early February here)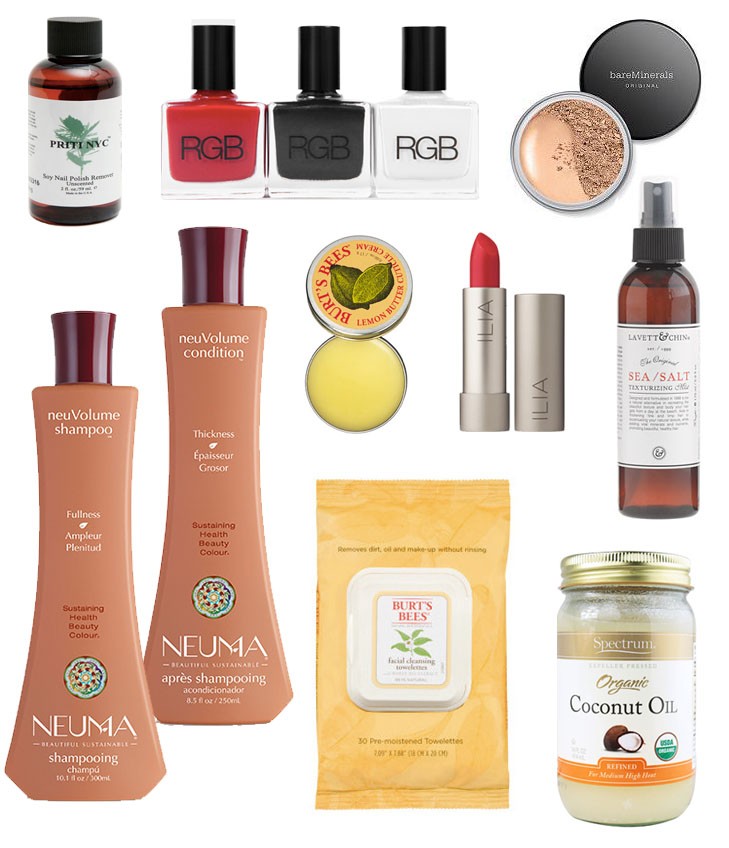 WhatIWore: Happy Earth Day! Ever since a baby has been in the picture, I've been a lot more serious about finding bath and beauty products that are non toxic and effective.  Some swaps are easy and cheap and others are a little more expensive and require some research, but it makes me feel good at the end of the day to use things that are as natural as possible. Finding a list of good products can also be a challenge, but I found the beauty section of Wear No Evil by Greta Eagan to be a good resource (full disclosure - we're long time pals, I'm quoted in the book and I received an advance copy, just like she did with mine!)  Read on to see what I'm loving for my health and beauty routines or click the [+] above to shop!
WhatIWore: Greetings from beautiful Bloomington! It's been a gorgeous weekend and morning and I feel like I'm practically radiating happiness! Celebrating this warm morning with a new peplum style top that's not maternity and will definitely be worn in spring and summer seasons to come. I did, however, finally bite the bullet on getting maternity jeans and I wish I had done it sooner.