WhatIWore: Yesterday was a pretty good day. It was warm enough to ditch my trench by noon and I had some promising doctor's appointments that left me feeling a lot more optimistic (baby is fine, I'm just dealing with some issues that I hope are resolved soon!).  Outfit wise, another super simple combo - skinny jeans, a crisp white tee, classic trench and flats and a great fringed spring scarf. A great basic look for any woman, pregnant or not! 
WhatIWore: Ahh spring, you're looking pretty beautiful lately! I had a busy day yesterday and this is what I wore for meetings and running errands (with plain black flats swapped out!). I've been eager to see more of a baby bump, but one of the things I wasn't looking forward to was putting away all of my vintage skirts and dresses until the fall and next spring. Luckily a few of my skirts have elastic back waistbands and can be hiked up over my stomach. Seriously though, just to have a day warm enough for bare legs makes me a happy girl indeed. Oh yea… those new sunglasses don't hurt either!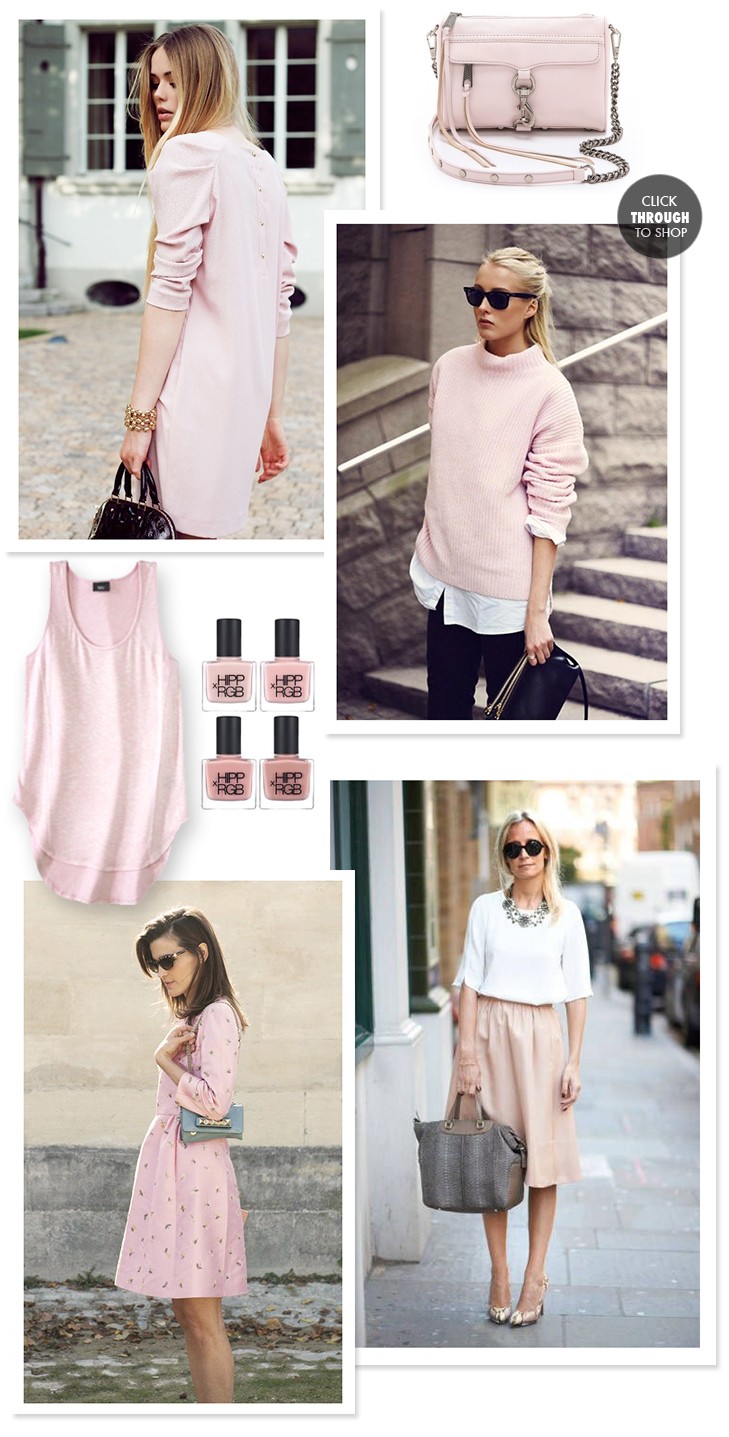 WhatIWore
: Although I don't have much of it in my closet, I'm so into pale pink this season (
and no, that's not a hint
). It's instantly feminine and looks great with just about any neutral (black, navy, denim or white!) Click on any of the above [+] to shop directly or check out some of my favorite picks above! And follow my pale pink Pinterest board 
here
!